Tijdens de VIP-avond van de KunstRAI 2022 op woensdag 13 april wordt voor het eerst in Nederland de complete fotoserie 'Is This The Poem I Promised You?' van Richard Westerhuis gepresenteerd. Niet alleen de werken zelf zullen aanwezig zijn, maar ook kunnen bezoekers door middel van een lightbox een van de werken ervaren. Daarnaast wordt zijn nieuwe artboek met de gelijknamige titel gelanceerd.

Het boek bevat, naast de foto's uit de serie, een inleiding door denker des Vaderlands Paul van Tongeren. U leest unieke verhalen, geïnspireerd op het werk van Richard, geschreven door Arnon Grunberg, Abdelkader Benali, Sanneke van Hassel, Martin Michael Driessen en Annelies Verbeke die eveneens aanwezig zullen zijn.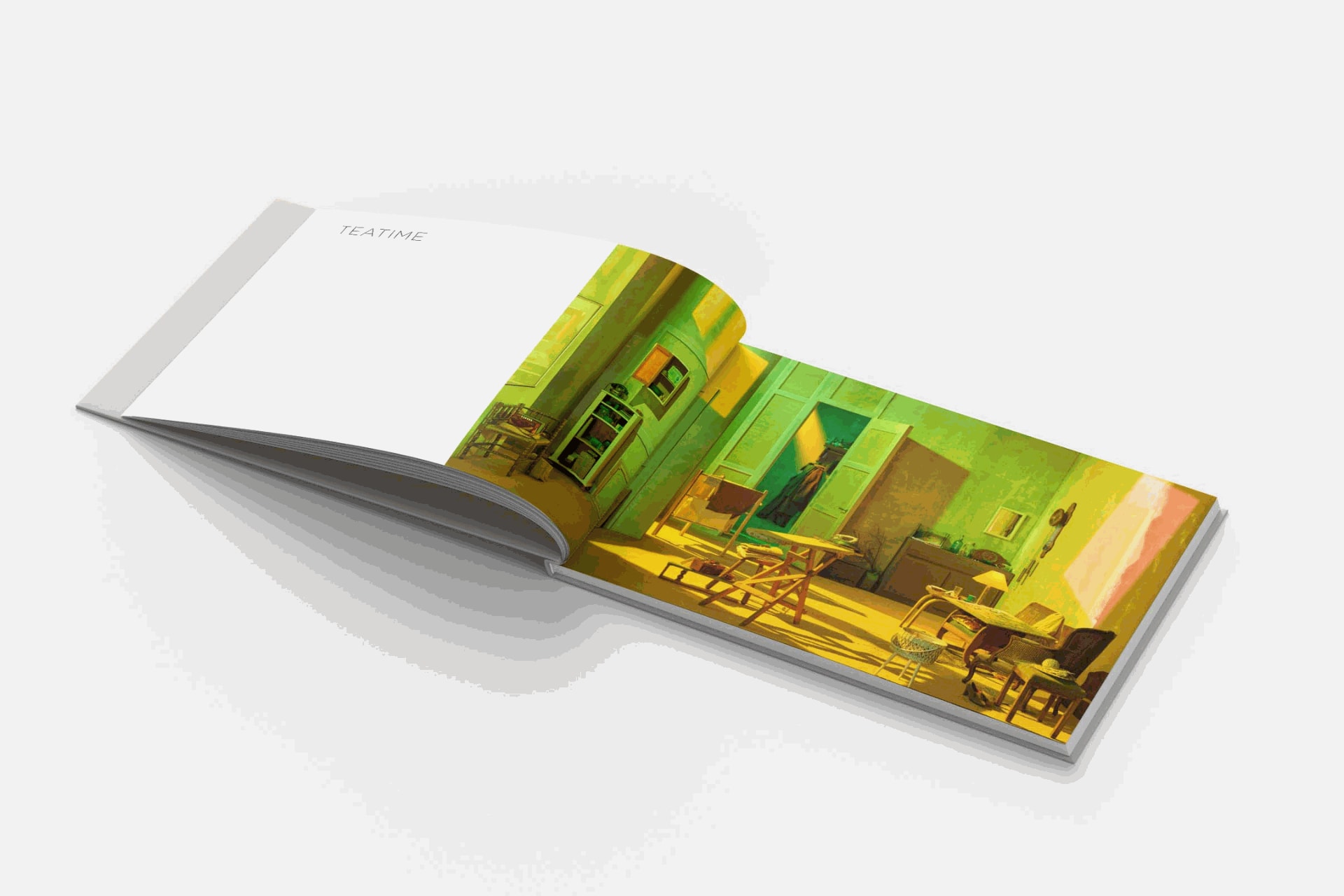 Kom langs in de stand van ARWE Gallery (standnummer 36) op de KunstRAI.
OVER DE SERIE
In zijn nieuwe fotoserie 'Is This The Poem I Promised You?' brengt Westerhuis het begrip huiselijkheid subtiel in beeld. Met behulp van tientallen decorstukken en rekwisieten bouwt Westerhuis kamers na waarin iets opvallends lijkt te zijn gebeurd. De personen uit het verhaal zijn verdwenen, maar dat wat ze hebben achtergelaten, spreekt boekdelen en prikkelt onze fantasie. Op elke foto van de door Westerhuis nagebouwde kamer is het licht net even anders en zijn er nieuwe rekwisieten te zien. Ze roepen tal van vragen op: Wie waren de bewoners van dit huis? Waarom zijn ze spoorslags vertrokken? Is er iets vervelends gebeurd? Of is er een andere, veel eenvoudigere verklaring voor het feit dat de kamers zo rommelig en leeg ogen?
April 2, 2022